Someone requested the first poster over at
news_jpop
. Sorry that I don't remember your name, my memory is pretty bad. This should have been up a week ago already but then my internet went down and... stuff happened. Really, you don't want to know XD
First, the NEWS poster from February Potato. It's awesome and I wish Vendy had scanned in the whole poster. But she's Ryo-biased and I can't blame her for that. XD
Sorry that the files aren't joined, I was too lazy~
Preview: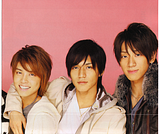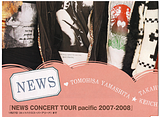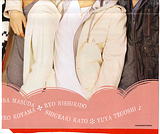 I know, it looks like they have all different sizes. That's because I had to reduce the file size for photobucket. In reality they're joinable, I promise XD
MU
MF
39.3mb
Next we have a Tegomasu poster from October 2007 WinkUp which recently fell down from my wall! DD8 I don't know what happened, but I take that as a bad omen O.O
This poster was for their release of Kiss ~Kaerimichi no Love Song~!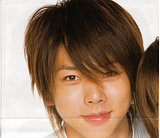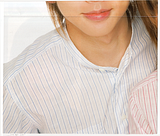 MU
MF
35.3mb
As always, comments are really appreciated, just a quick
Thank you
so I know where my scans are going. Credit is not necessary, though. If you do anything with these scans, I'd love to see your results! ^^
Current Music: 嵐 - きっと大丈夫